In this guide, we discuss what to look for when choosing the a document management system and how to choose the right DMS system for your business.
Organize and edit your digital records with document management system
Your company's user permissions determine which employees can view and edit documents
There are both on-premises and cloud-based document management systems, so you can choose whichever implementation works best for your business
Organize your company documents with a document management system to make them easy to access and revise with this article for business owners.
Paper storage is a thing of the past. Having a good digital document management system is essential for any small business. Storing your important documents electronically and securely can set your company up for success.
Where should you start when choosing a document management system, in this crowded market with many different vendors?
Below is the guide that will help you understand the basics of document management systems and provide you with a roadmap for your buying process.
What is a document management system?
Document management systems like SftDox are electronic filing cabinets that your organization can use as a foundation for organizing all digital and paper documents. Hard copies of any documents can be easily uploaded directly into the document management system with a scanner / photos. A document management systems allow users to enter metadata and tags that can be used to organize all stored files.
Most DMS have their built-in search engines, allowing users to quickly navigate even the most expansive document libraries to access the appropriate file. For storing sensitive documents, most document management systems have permissions and workflow capabilities, ensuring only the authenticated persons can access secured information.
Choosing a perfect document management system begins with assessing your organization's / business needs. The first choice you'll need to make is whether you want an on-premises or cloud-based document management solution. Both types offer the similar functionality, but the key differences in the way maintenance is performed and data is stored.
Types of document management systems
While deciding on a document management system, you will need to have a choice between on-premises and cloud-based software. So, which one should you choose?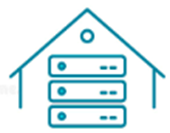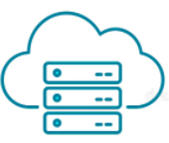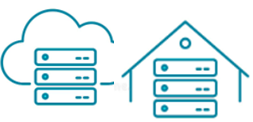 On-premises document management systems
On-premises (DMS) document management software requires you to use your own storage server, which means you will need to perform your own maintenance. You'll be responsible for the security of all your own data. So, you'll have to back everything. This solution typically makes sense for enterprises and larger companies with dedicated IT resources, as it may need higher technical demands. But, this also empowers you to have a direct control of the document management system. Technical support and software updates from the vendors are usually add on to an an annual subscription package.
Pros: A self-hosted document management system provides you with control of the system and you won't need to rely on anyone else to keep it up and running. You won't have to depend on the internet either. If your online connection goes down, you will still have access to all your documents (in some scenarios).
Cons: The downside is the upfront costs, as well as the extra yearly expense of software updates. It is also up to you to make sure you have a backup system in place, if your files are not automatically synced in the cloud. Another possible negative aspect is that, not all self-hosted systems work with both Windows and Mac computers; many are compatible with only one or the other.  However, SftDox is a cloud based SaaS enterprise DMS, so it works both on Windows and Mac.
Cloud-based document management systems
Cloud-based document management software is hosted by your DMS provider.  It is accessible only to your organization online. Generally, cloud-based solutions have a monthly or annual fee, which includes all maintenances and software updates. Depending on the document management system you can choose and the features you require, pricing for cloud-based platforms can range from a few dollars to more than $100 per user per month.
Pros: You won't need an in-house IT team to install the DMS software and keep it running. So, there aren't any significant upfront costs other than the monthly fee. You can access your documents and files from anywhere through an internet connection. Ideally, you won't need to back up your files since they automatically synced and saved in the cloud.
Cons: You can be at the mercy of your DMS provider to keep the system up and running. If your vendor has a problem with their data center, it could prevent you from accessing your files until the situation is resolved. If your internet connection fails, you won't be able to access your files. Cloud solutions also typically have some storage limits depending on your plan and features provided.

Key Points: For a greater control, on-premises document management systems are reliable if you have in-house IT team. Else, a low costs and maintenance support of cloud-based document management systems may better fit your needs.
Features of a Document Management System
Some of the most important document management system features that we advise.
Document/ file storage: This is the most basic and critical function of a document management software. The ability to store your company's file and documents safely and in an easily searchable manner.
Keyword search: A sound document management system has a broad keyword search option so you can easily access any document based on specific keywords. SftDox DMS systems includes metadata and tags that make recalling a document or group of documents easier and faster. Example, tagging all your invoices as "invoice" makes it easy to review all documents of this type with a simple search query.
Restricted access to certain documents:  You can provide access to some employees to a specific documents and restrict others from viewing or editing them.
Document access monitoring tools: This tool allows you to monitor who in your organization is accessing what documents. This is an essential security feature for business owners and enterprises to ensure their confidential documents remain private and secured.
Document edit history and restoration: All document management system should have edit history, audit trail and restoration options so you can see who has edited a given document. Versioning allows you to restore older versions of a documents that may have been revised and to understand precisely which changes were made at what time by which users.
Auto-delete on outdated documents: Document management software comes with regulation controls for automatic saves and deletion to free up the storage space.
Mobile device access: You should be able to access your company documentation through your mobile device. Mobile document management capabilities typically include viewing, editing and sharing documents.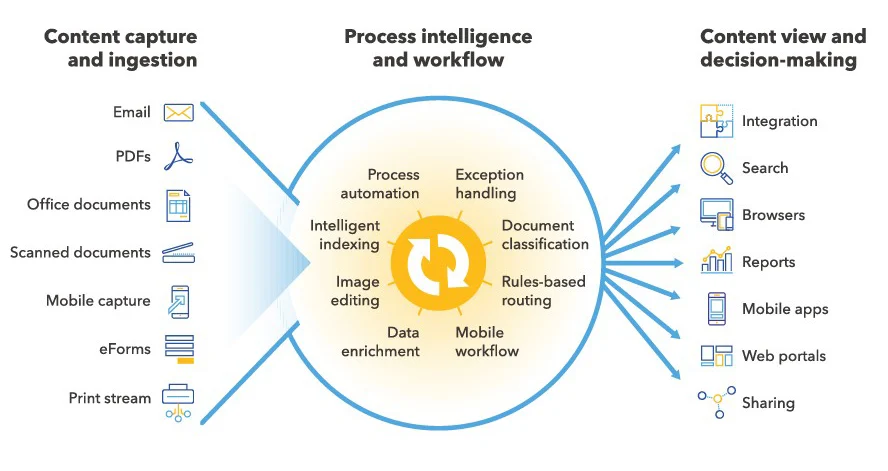 Benefits of using a document management system
Document management system offers various benefits. A document management system should be simple to implement and allow you to run your business more efficiently while making your life easier.
Save time: Using a document management system, you can devote on other aspects of the business rather than organizing and managing your documents.
Security: Cybersecurity is more essential than ever. Backing up your documents in the cloud or a secure on-premises server, you can protect important and sensitive company information and protocols.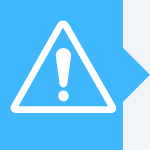 Trivia: Cyberattacks increased considerably in 2020. Even the World Health Organization was targeted amid the COVID-19 pandemic. A fully secured document management system can help prevent these cyber attacks.
Flexibility of Scaling: As your business grows, you can easily scale your document management storage and features. A major benefits f document management software is its ability to scale up or down to meet your company's ever-changing needs.
Easy document management: Keyword searches allow you to find your company's information quickly and easily, when needed. The days of fidgeting  through file cabinets to search for your documents are a matter of the past and over. Document management systems allow you to access any document more efficiently.
Collaboration: Teamwork is a backbone of any sustainable business. Document management software can improve workplace collaboration by allowing multiple people to work on the same file at once, tracking who makes what changes, while retaining access to the older versions of documents.
Document management system costs
Pricing for document management systems depends on which provider you work with and the type of service you sign up for.
An on-premises solution are more expensive compared to cloud-based ones. These pricing structure is usually a one-time setup fee, and then a subscription fee for the vendor's services. These fees average around $500 – $1,000 per user license. The annual subscription fee is usually 10% – 20% of the initial setup cost.
Cloud-based systems have a more simpler and similar subscription-rate structure. Depending on the features and services you opt for, you may have pay a subscription fee ranging from a few dozen to several hundred dollars per month.
What to look for in a document management system
Keep an eye out for these key features when choosing a document management system. Discuss your needs at length with any sales reps you contact, and get DMS technical specifications and pricing details. We recommend ensuring these features in any document management system
Simple file structure: A DMS system should have an easy-to-use file structure that makes sense to users, such as a cabinet-drawer-folder approach.
Searching: You want a wide variety of options for quickly finding files. You should be able to search not only by the file's name but also by content, the date it was last modified, file type and more.
Easy to Learn: The system should be simple for employees to learn. If it is too difficult, you won't get complete buy-in from your staff, which will disrupt your day-to-day operations and lead to confusions.
Workflows: quick to use workflows and audit trials for your business documents.
Mobile access: Availability of android and iOS apps. You want a document management system that is always connected via smartphones and tablets, allowing you to view, edit and share files from anywhere.
Integration: The system should be easily integrate with your current IT ecosystem, software and programs your company already uses. example- as your email client and customer relationship management (CRM) software. Ask about open APIs (which allow you to add your own integrations) when discussing any DMS solution with a sales rep.
Scanning: The solution should be compatible with a wide variety of scanners (OCR, barcode scanners) to upload paper documents.
Security: The system should allow you to restrict who can see specific folders and files. You should be able to set access permission by employee.
How to create a document management protocol
Two different document management systems may not have the exact same setup process or features, but they're all easy to get started and use with an internal processes in place. Some DMS protocols you can implement :
Oversee your files: Designate someone, may be a manager to oversee your business files. Keep a documented record of how the team processes its documents.
Define rules for uploading, storing, securing and deleting files. As you implement a document management system, figure out how you'll convert paper documents to electronic files. Create categories for your documents, decide who can access the files and who are restricted. Figure out when to delete certain documents and they might be redundant and may take up unnecessary space.
Be mindful of when to delete certain files. It's advised to keep certain files for some time. For example, the IRS often recommends keeping tax records for seven years. Write this requirement into your file deletion protocol. Also, you can clarify which documents your team can safely delete if you're running out of storage space. Old, outdated drafts may be great options.
Establish file-naming rules. Categorizing your documents and files is great, but folders full of unorganized documents will get you nowhere. Setting up file-naming conventions will neatly organize your documents.
For example, if you create ten reports/month for a client, the file name could begin with the report's number. The rest of the file name could describe the report in ways that clearly distinguish it from others.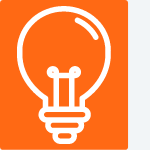 Tips: Regardless of whether you purchase a document management system, you will want to use file management apps on your phone to stay organized on the go.
Document management systems can be complex at times. If you're still unsure where to start, contact us. SftDox provides all the features discussed above and more. You can also read DMS FAQs
Learn how to create a paperless office by digitizing your processes
Automate Workflows, Audit Trails, Collaboration and many more rich features.
Go Paperless